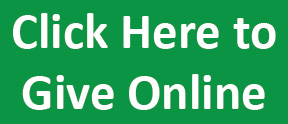 Endowment
The Lake Area Zoological Society's Endowment Fund Supports Progress @ the Zoo
The Lake Area Zoological Society established the Endowment Fund so that the growth and quality of Bramble Park Zoo programs will continue to expand well into the future. Funds are used to insure the Zoo's continued success by upgrading and expanding exhibits and facilities to educate the zoo visitors about wildlife both here in Northeastern South Dakota and around the world.
Why Should I Give to The Endowment Fund?
Funds are necessary to insure that the quality and upkeep of the Zoo continues to move forward. The Zoo's endowment fund relies solely on the generosity of people in the community, such as you, who have a genuine love, not only for the animals but also, for the environment in which they live.
How Are Funds Used?
Gifts to the Endowment Fund will be protected for generations to come. The principle of any gift to the Endowment will not be spent, as long as the Zoo is in existence. The earnings from the Endowment Funds will be used for Zoo activities, and through this process they will protect the Zoo for many years.
The Endowment Funds are deposited and invested through the combined efforts of local investment institutions.
Consider This…
Funds given to the Zoological Society are used only for Zoo projects. Please consider making the Zoological Society a beneficiary in your estate.
Please send donations to:
Lake Area Zoological Society
PO Box 484
Watertown, SD  57201
Additional Ways to Give
There are many ways to support the Bramble Park Zoo, from designating your cash gift to a particular project to donations of in-kind goods and services.
Planned Giving
Leave a legacy that will make a difference in the future of the Zoo.
Zoo Projects
We are constantly updating older exhibits, or building new ones. See what projects we are working on currently and find out how to help.
Corporate Matching Gift
Many employers sponsor corporate matching gift programs that will match any charitable contribution made by their employees, including Memberships. It is a simple yet powerful way to increase your support of the Bramble Park Zoo.
Memorial & Tribute Gifts
Looking for a unique way to honor a special person or event? The Zoo has several options to display your personalized message for years to come.
In-Kind Donations
The Bramble Park Zoo accepts in-kind donations of goods or services that help offset our operating budget.